Meander Tapes - Tender Sounds for Brutalist Architecture -

Raman Research Institute Library Bangalore
2019
Sound/Architecture Project
Raman Research Institute Library Bangalore
– sound art radio, FUNKTS,
16-18.04.2021
– WDR Studio Acoustic Art
07.05.2022, 23:00
– INDERNET hybrid Festival
17-25.06.2022
WDR 3 Open Sounds
Brutalism (3) "Béton Brut Bangalore" by F. Hattenberger and P. Simon
WDR 3 Open Sounds 07.05.2022 57:09 min. Available until 07.05.2023 WDR 3 By Ilka Geyer
To conclude the Brutalism trilogy at Studio Acoustic Art we listen to India
The project "Béton Brut Bangalore – Sound as Ornament" deals with sound art, performance and architecture in an interdisciplinary way.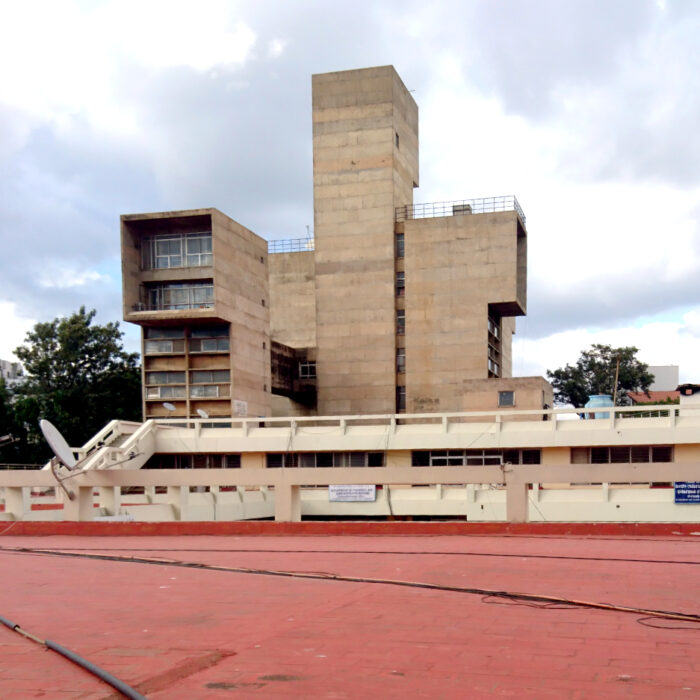 Unlike Visvesvaraya Towers in the center of Bangalore, Raman Institute is located on the outskirts of the city in a park. The acoustics of this place are contrary to the acoustics of the city center. A quiet place of science.
Here I was able to listen in further detail to the material and was surprised at the different sound sources. The variety of different materials used here has resulted in a complex acoustic signature of the building. The psychoacoustic effect on visitors to the building has a relaxing effect with the location and architectural order.
In this project, I was interested in exploring the geometric order, materiality, social status, emotional connection of the building, and the fluid reality of Indian culture, looking at sound as ornament.